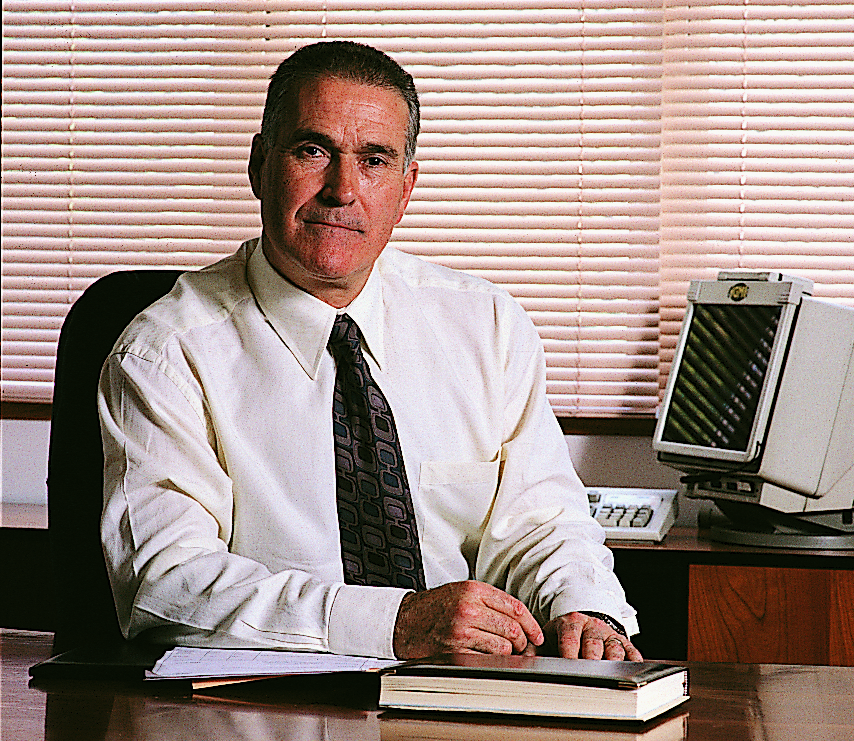 With great entrepreneurial spirit it began its industrial activity manufacturing tools and dies mainly for the car manufacturer SEAT and its auxiliary companies. In 1969 AGME designed and manufactured the first AGME riveting machine and in 1980 the first CNC riveting center was produced.
Since then, AGME has grown from a small family company to a medium size firm which is a world leader in manufacturing assembly equipment.
Chronology
1950-60
AGME began its activity manufacturing shearing dies, stamping dies and tooling for SEAT, a leading car manufacturer. We launched our first manual and pneumatic presses models. A project engineering office was also created to develop new technologies
1960-70
Extension of our factory. Launching of a wide range of presses and the first model of our radial riveting machine AGME RR-1-10 was also designed and built
1970-80
Manufacturing of more models of AGME hydraulic and pneumatic riveters. The first automated assembly modules are also produced. In our engineering office a wide range of customized machines were designed and manufactured within the forming and assembly fields: simple modules, rotary transfers and automatic assembly lines.
1980-90
Creation of the R&D&i department. The first Flexible Riveting Centres (CNC) are launched. Large production and sales increase of assembly rotary transfers and flexible palletized lines in domestic and European markets.
1990-2000
Extension of facilities with the development of three departments: Custom-Built Machines Engineering, R+D Engineering and Electronic/Automation Engineering. Beginning of business with the main European manufacturers of the automotive industry. Appointment of distributors for Great Britain, Germany and France. Approval of the Quality Assurance System within the Standard UNE IN ISO 9001:1994
2000-2005
Development and launch of our third generation of riveting machines. SAFE prize for our job security and occupational health systems. Creation of a sales network in the USA, China and India. Modularization of our assembly solutions. D. Pedro Aguirregomezcorta receives the award for being the best business man in Guipuzcoa in 2002. Setting up of an Integrated Management system for the prevention of Occupational Risks.
2005-2010
Foreign markets business consolidation. Marketing department creation. Strengthening of our global presence through the appointment of new distributors in Portugal, Italy and Belgium. New assembly technologies incorporation through technological partners´ collaboration. Wide introduction in the automotive OEM as a special assembly machines supplier. AGME is appointed new distributor in Spain of Walther Systemtechnik Fluids application systems.
2010-2015
Consolidation as an automatic assembly machines supplier to major world Automotive Tier 1 manufacturers: providing hinges, seat tracks, cushions, ball joints, tie rods and recliner assembly solutions. Launching of more AGME standard machines with high technological value and benefits: electric presses, servo presses and servo riveting machines with the AGME brand. Corporate identity renovation and sales denomination changing from Industrias AGME to AGME Automated Assembly Solutions.